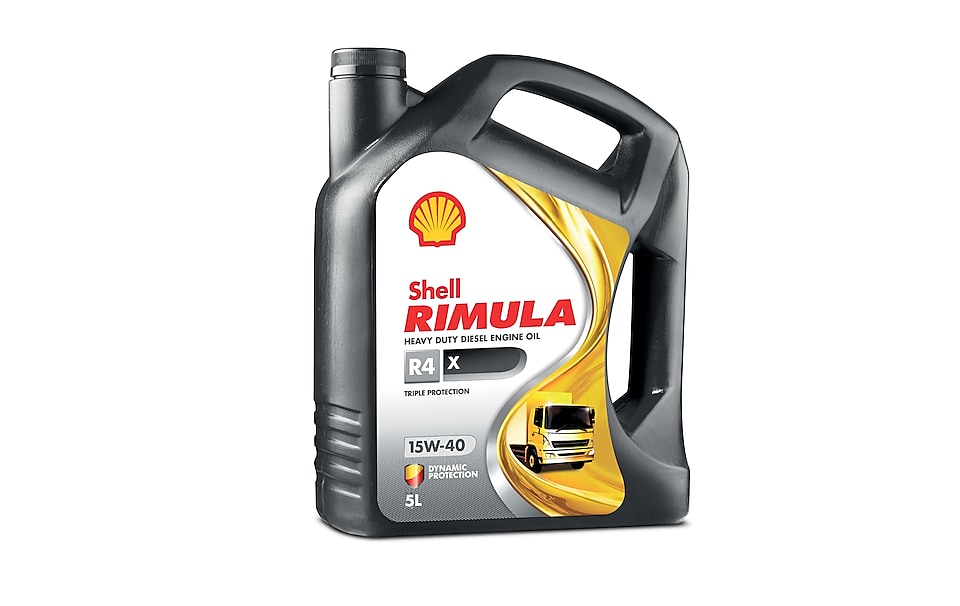 Designed to Provide Triple Protection
Is an advanced mineral based-multi grade that works in modern engines with high power:
protects against corrosion from acids formed as fuel burns
keeps clean for optimum performance and long engine life
keeps moving metal engine surfaces apart for long engine life.
suitable for modern cars with EGR
Shell Rimula R4X Technology is designed to adopt and protect under a full range of conditions in modern engines.
It protects the engine in high pressure contacts in the valve to the high temperatures of the piston and rings .It is a one oil solution for modern fleets for heavy duty Diesel engines.
Application refer to Lube Match/Shell Global online
Offers triple protection for your truck and your business. It contains a specially optimized combination of additives for a longer lasting, cleaner and better protected engine.
up to 30%* better protection against engine wear. 
up to 50%* more efficient at keeping your engine clean. 
up to 50%* better protection against chemical corrosion. 
* % relative to API and ACEA engine oil specification limits in a key engine test, selected to be representative across multiple engines. 
Specifications:
SAE viscosity grade: 15W-40
API: CI-4, CH-4, CG-4, CF-4, CF. SL; ACEA: E7, E5, E3; Global: DHD-1; Caterpillar: ECF-2, ECF-1-A; Cummins: CES 20078, 77, 76 ,75, 72 ,71; DDC: 93K215; Deutz: DQC III-10; IVECO: T1 (Meets requirements);JASO: DH-1; Mack EO-M+, EO-M; MAN: M3275-1; MB-Approval 228.3; MTU: Category 2; Renault Trucks: RLD-2; Volvo: VDS-3;
SAE viscosity grade: 20W-50
API: CI-4, CH-4, CG-4, CF-4, CF; ACEA: E7; MAN: M3275-1; MB-Approval 228.3; JASO: DH-1; Deutz: DQC III-10
The product specifications listed above may vary from time to time and may not all be available for sale in your specific country. To obtain a specific recommendation for your vehicle from our product portfolio, please use our free online oil recommendation tool, Shell Lubematch
1 Relative to API and ACEA engine oil specification limits in a key engine test selected to be representative across multiple engines