Shell Gas 12KG (Metal)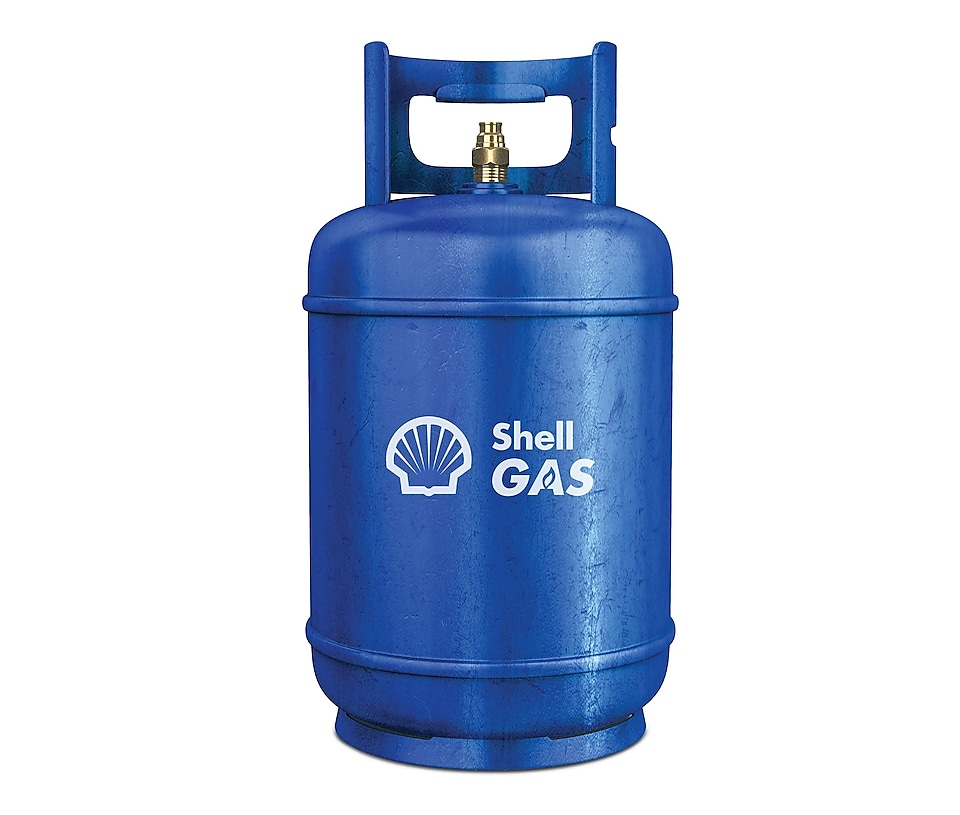 If you would like to use gas more regularly when cooking, the 12KG Metal cylinder has got you covered. With this safe cooking solution, you can prepare all your meals fast and without hassle. The 12KG metal cylinder is a great solution for an individual or family that seeks to use gas often in the preparation of their meals. It handles heavier cooking chores than the 6KG Ka-Portable.

Shell Gas Lite 12KG
The 12KG Shell Gas Lite cylinder is a modified version of the 12KG metal cylinder, that is made of very light composite, yet safe and resilient material. This cylinder is cheaper and lighter than the metal cylinder. Its unique design lets you check the gas left in your cylinder, to get a refill without any interruptions or surprises in your kitchen chores.

Shell Gas 45KG (Bulk)
Heavier capacity for the heavier tasks.
If you are going to use gas heavily, especially for commercial purposes, you need a cylinder that will not demand increased refill frequency. The Shell Gas 45KG cylinder is perfect for the job.
Shell Gas Bulk
Bigger kitchens have bigger needs. For commercial locations such as hotels and major restaurants, Shell Gas bulk is a great solution to all your LPG needs.
Accessories – Images of regulator & hose pipe
We've got the right accessories for your LPG to ensure that you enjoy using gas without worrying about safety issues.