Shell Gas Safety Tips
Stay safe as you use Shell Gas.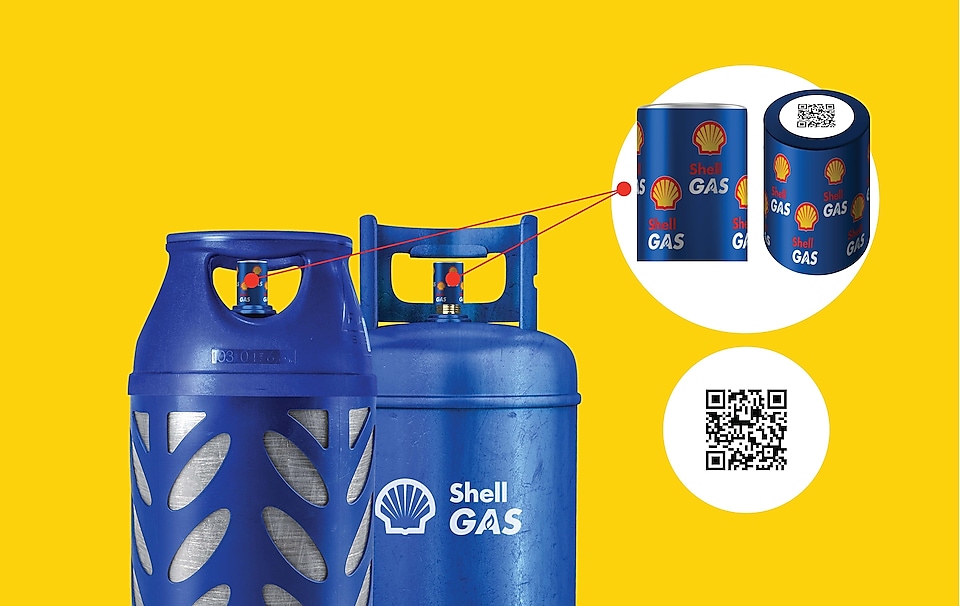 "Dear Shell Gas Customer.

You are most welcome to the Shell Gas Safety Tips page. This page is designed to ensure that you have unlimited access to useful tips that you can always reference while using our product in your kitchen. In addition, this page allows you to easily authenticate the Shell Gas cylinder that you have bought from any of our points of sale countrywide.

If you are therefore reading this message, then we at Shell can confirm that you have just bought yourself a genuine Shell Gas 6KG or 12KG cylinder, carrying a unique QR Code that is affixed onto the tamper-proof seal of your cylinder. Shell Gas is a safe product that is packaged under very close supervision from our team of experts, to ensure that you and your family use it safely at all times. Do enjoy your cooking with Shell Gas.

Shell Gas. Safe for you and your family"
Marks of Safety for Shell Gas
A tamper-proof seal with a unique QR Code
A safety warning notice
The distinct Shell Gas Logo
Net KG content mark/weight
Our Commitment
With Shell Gas, we are committed to:
Pursuing the goal of no harm to people.
Protecting the environment.
Using material and energy efficiently to provide our products and services.
Developing energy resources, products and services consistent with these aims.
Openly sharing information on our Health, Safety, Security, and Environment performance.
Playing a leading role in promoting best practice in our industry.
Managing Health, Safety, Security and Environment matters as any other critical business activity.
Promoting a culture in which all our employees share this commitment.
To reach this commitment, Vivo Energy Uganda (the custodian and supplier of Shell Gas):
Was awarded ISO 9001: 2015,Certification for implementing Quality Management Systems and ISO 14001:2015, Certification for implementing Environmental Management Systems.
Has a systematic approach to Health, Safety, Security, and Environment management designed to ensure compliance with the law and to achieve continuous performance improvement.
Pursues its activities to protect its customers, employees, and the public from associated health hazards.
Promotes safety awareness, believes all injuries are preventable and promotes individual accountability for accident prevention.
Conducts thorough investigations into Health, Safety, Security and Environment incidents and near misses with significant actual or potential consequences, and reports accordingly.
Requires contractors to manage Health, Safety, Security, and the Environment in line with this policy.
For our customers in Kampala, its suburbs and Entebbe, Shell Gas is now even closer to your doorstep.